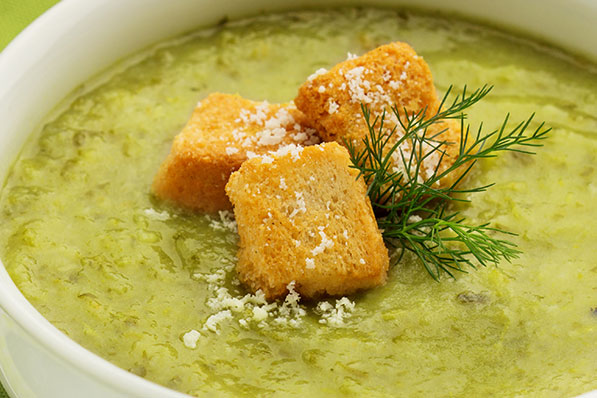 Mexican Asparagus Cream Recipe
Ingredients:
serves 6 people.
1 cooked chicken breast
1 lemon, the juice of
1 liter (1 lt) of chicken broth equivalent to 4 cups
1 can of asparagus (leave some complete asparagus to decorate the cream)
2 teaspoons of cornstarch or rice flour
salt and pepper to taste
½ liter (0.500) lt of milk
2 egg yolks
240 grams (grs) of light sour cream equals 1 cup or plain yoghurt same quantity as substitute
Elaboration:
Place the chicken broth in a pot to boil. Once the meat is cooked set aside and let it cool down in order to shred it.
Conserve the chicken broth.
Dissolve two teaspoons of cornstarch in cold water and mix very well. Add them to the broth while low heat is on. Mix continuously. Expect it to thicken. Add salt and pepper to taste. Set aside.
In a blender pour the contents of the asparagus can, the lemon juice, the sour cream or yoghurt, and the two yolks.
Add this mixture to the previous broth once thickened.
At the very end add the shredded chicken to the broth, and finally, add the milk.
Leave some complete asparagus to garnish the soup.