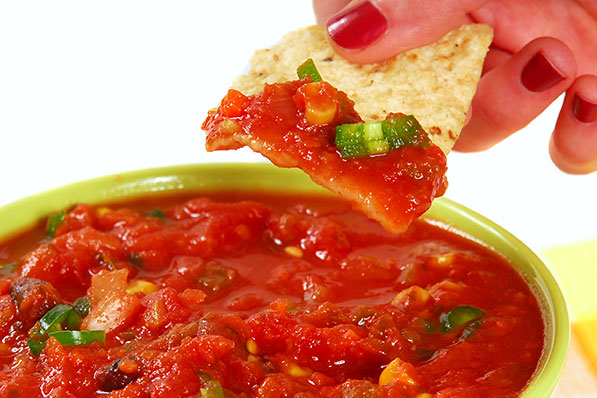 Mexican Red Sause Recipe
Ingredients:
Serves 5 people.
10 ajis or guajillo type dried chiles
1 cup of boiling water
3 red tomatoes
1 clove of garlic
1 quarter of a medium-sized onion, chopped
4 tablespoons of olive oil or maize oil
salt to taste
Preparation:
Chile guajillo sauce is served alone, it only accompanies appetizers, beans, soups or rice.
To prepare this salsa, wash 10 guajillo dried chiles. Let them dry. Roast them, taking care of not burning them (because they burn very easily), low heat for 5 minutes. Keep moving the chiles with a utensil. Then soak them in 1 cup of boiling water until they soften. An hour or two is recommended.
Take them out of the water, open each one and remove the seeds. Reserve the water where they boiled.
The next step is to blend the chiles along with the red tomatoes, the garlic, and the onion. Pour the one quarter of a cup of reserved water where soaked to blend too.
In a skillet add the oil on low heat, pour the sauce. Add salt and let it season until it thickens.
It can be served hot or cold.