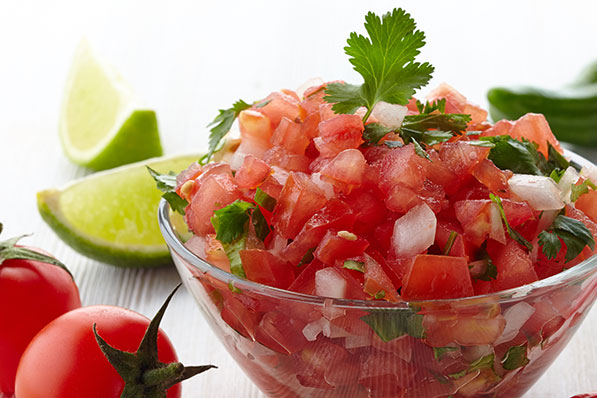 Mexican Pico de Gallo Recipe
Ingredients:
Serves 6 people.
4 large ripe tomatoes
4 Ajis or raw serrano type chilies
½ of raw medium-sized onion, chopped.
1 tablespoon of water cold
a pinch of salt
Preparation:
For this recipe, raw tomatoes, raw onions and also raw chiles are cut into small pieces, not finely chopped but bigger.
The next step is to stir thoroughly, pour this mixture into a bowl, add salt and a tablespoon of water.
This pico-de-gallo is ready to be placed on the table with a utensil to serve and accompany any type of Mexican food. It is very versatile.